We have designed the INTEGRATE21 agenda, sessions and breakouts, for the CFO and their teams: CSO, Treasury, Risk, FP&A, Controller, Investor Relations and Accountancies. The intent is to set the overall context, educate the industry on best practices, and then help the "Office of the rCFO" to adopt, execute and operationalize ESG innovation within a "Regenerative Finance Function".
Governance & Risk Management & Mitigation
Designed for CFOs, CXOs, Treasury, Institutional Investors, and Insurance Executives
Up-to-Date Guidance for Boards on Incorporating ESG into Governance
Leveraging the Power of Forward-Looking Governance to Promote Overall Systems Change
Educating and Training the Integrated Business Leaders of Tomorrow
Science Based Goal Setting & Planning
Designed for CFOs, CXOs, Consultancies and CSOs (Sustainability) Executives
The State of Sustainability Goal-Setting and Prospects for the Future
Pricing Externalities to Inform Goal-Setting and Innovation
CFO-CSO Collaboration and Broader Integration of ESG within C-Suite Decision-Making
Discovering The Truth Behind Greenwashed Data
Decision Systems, Investing & Operations
Designed for CFOs, CIOs, FP&A, Consultancies and CSOs (Sustainability) Executives
Implications of Artificial Intelligence and Blockchain for ESG Investing
Tools for Making the Business Case and Examining Often-Overlooked Types of Value
Transforming Decision-Making by Integrating Sustainability across an Organization
New Approaches to Materiality Assessments and Hot Spot Analyses
Equipping SMEs for Success
Regenerative Financing
Designed for CFOs, Treasury, and Institutional Investors

Insights on Financing and the Cost of Capital for Investments in ESG Innovation
The Emergence of Donor-Advised Funds as Allies to Sustainability and Regeneration Agendas
Protecting Principal Value in ESG Investing using Net Interest Margin (NIM)
Implications of Blockchain, BC, Crypto for Good, and Tokenomics
Creating Perpetual Purpose Trusts
Integrated Reporting, IR & Advocacy
Designed for CFOs, Controllers, Institutional Investors, Accountancies, and Investor Relations Executives

Meeting the ESG Expectations of Investors - Where to Start
Climate and Human Capital Metrics for a Holistic Approach to Strategy and Reporting
Critical Milestones in the Evolution of Assurance in Meeting the Demands of Integrated Reporting
Analyzing Trends and Gaps in Integrated Reporting and Assurance by the Numbers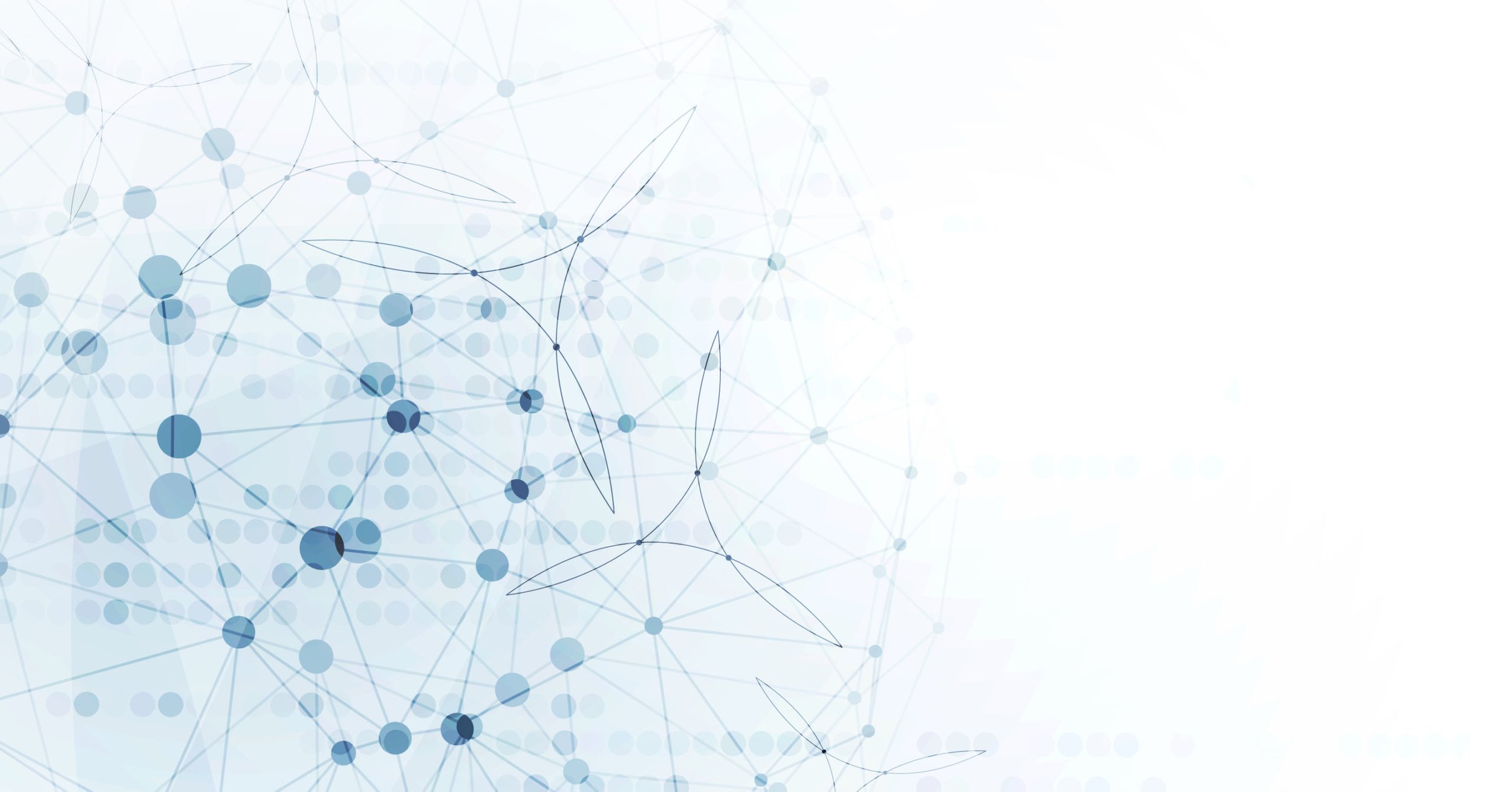 Live Program
Included with a free INTEGRATE21 starter pass
All agenda sessions are in Eastern Standard Time.
Monday, November 8

The Case for Integrated rCFO Leadership and Progress to Date

12:00 – 12:10 EST

Opening MC Remarks

The main-stage program begins by examining the significance of this moment for integrated multicapital leadership, while also articulating big questions and opportunities the Integrate platform aims to explore.

Heather Stevens, President/CEO | Rise360 Consulting

12:10 – 12:25 EST

The Case for Integrated Leadership and a Regenerative CFO Function

Many business leaders understand the necessity of tackling environmental and social crises head-on. We see the 'office of the CFO' as central to making big shifts happen by understanding submerged risk, creating balanced multi-stakeholder business models and decisioning systems, and presenting integrated, comprehensive reporting to the world. In essence, we need a comprehensive anticipatory governance model where the CFO is ultimately leading or co-leading the process of bringing about positive systemic changes. This talk will outline a clear and compelling vision for transforming corporate finance into regenerative finance.

Joy Pettirossi-Poland - Consultant | Sustainable Brands

Scott Broomfield - Chair of SB and Managing Director of the EPIC Fund

12:30 – 1:20 EST

CFO Leadership to Date: Evolution and Lessons

This session will 'get right down to business' by interviewing current CFOs from a variety of industries about their companies' journeys toward integrated multicapital thinking and action. We will explore how and why they got started, how they see the business case for ESG leadership, how they are engaging or being engaged internally, any triumphs and/or challenges they have faced to date, and opportunities and risks they anticipate going forward.

Lars Aa. Løddesøl - CFO | Storebrand

Tensie Whelan - Clinical Professor for Business and Society and Director of the NYU Stern Center for Sustainable Business

Andreas Friis - Executive Chair & Founder | S-Hub (Moderator)

1:20 – 1:30 EST

Closing MC Remarks

A thoughtful summary of highlights and key lessons from the morning main-stage program, followed by a transition to breakout panels.

Heather Stevens, President/CEO | Rise360 Consulting

1:45 - 1:50 EST

Introduction of Breakout Session

Heather Stevens, President/CEO | Rise360 Consulting

1:50 - 2:35 EST

Meeting the ESG Expectations of Investors - Where to Start

This panel will bring different parts of the corporate engagement conversation into one setting to provide viewers with an insight into what priorities can be explored in getting started and what challenges exist. By showcasing an active manager's investment decision making process, an ESG data provider's view on the landscape of needs of various consumers, a corporate issuer's perspective on internal working of creating sustainability disclosure for their investors, with moderation by a corporate ESG advisor's perspective, the panel aims to be insightful beyond usual talking points. We hope viewers get actionable steps for how different sides of the conversation work to meet their needs and what advice they have for getting started in what is undoubtedly a broad and difficult exercise.

Lou Coppola - Co-Founder & Executive Vice President | Governance & Accountability Institute (Moderator)

Laura Nishikawa - Managing Director ESG & Climate Research | MSCI

Zachary Tanenbaum - Managing Director and Head of Investor Strategy | Starwood Property Trust

Jake Walko - Director of ESG Investing & Global Investment Stewardship | Thornburg Investment Management

3:00 - 3:45 EST

Climate and Human Capital Metrics for a Holistic Approach to Strategy and Reporting

This panel will explore how to pinpoint actionable, decision-useful KPIs that meet growing investor and regulatory demands while driving integrated thinking around strategy and risk. Panelists will show how SASB Standards reinforce the Integrated Reporting Framework's holistic view of the connections that allow a business to create value over the short, medium, and long-term. They will also discuss the integration of processes around financial and sustainability reporting, including governance, controls, and assurance for evolving ESG metrics.

Andrea Rudert, Associate Director, ESG Stakeholder Engagement | The Clorox Company

Maura Hodge, Partner and IMPACT Audit Lead | KPMG

Neil Stewart, Director of Corporate Outreach | Value Reporting Foundation

Dr. Alex Gold, CEO and Head of ESG | BWD North America (Moderator)

3:45 – 3:55 EST

Opening MC Remarks

This session will welcome attendees back to the afternoon portion of the main-stage program and set the stage for the rest of the day.

3:55 – 4:40 EST

Progress Update from the UN Global Compact CFO Taskforce for the SDGs

The UN Global Compact has convened a taskforce of CFOs in an effort to help unlock new waves of capital and momentum behind the global effort to mainstream SDG-focused action. The idea is to empower strong and meaningful business contributions to the 2030 Agenda for Sustainable Development, and the Taskforce is pursuing that by working on a set of guiding principles, figuring out improvements in the accessibility of SDG-centric investment opportunities, and facilitating conversations with investors, policymakers and other stakeholders about the financial capital needed to finance the SDGs at scale. This session will share more details about the setup of the Taskforce and then provide an update on its progress to date.

Keynote

Scott Mather - CIO | U.S. Core Strategies / Co-Founder | UN Global Compact CFO Task Force for SDG's

Discussion

Pedro van Langendonck Teixeira de Freitas CFO | Braskem

Joao Dantas - CFO | BTG Pactual

Maria Carrasco - CFO | FCC Construcción

Moderator

Jerome Lavigne - Co-Head, CFO Taskforce for the SDGs / Senior Advisor, Sustainable Finance at United Nations Global Compact

4:40 – 5:20 EST

The Transition to Stakeholder Capitalism and Implications for Corporate Governance

The concept of 'stakeholder capitalism' has risen sharply over the last couple of years, and much has been said and written about the effects it could have on companies' interactions with employees, customers, suppliers, investors and other stakeholders. What isn't discussed nearly as often are the implications for corporate governance. How could or would corporate governance change for stakeholder capitalism to have a chance of succeeding? What would be the most critical do's and don'ts in such a transition? And what specific practical steps can companies take to get started on a journey toward being well set up for stakeholder capitalism? These are the questions at the center of this discussion session.

Marco Venturelli - Member of Task Force for Sustainability and Global Emergencies - B20-Italy | Former CFO of Novartis Italy

Paul Herman - CEO & Founder | HIP Investor

Martin Rich - Co-Founder | Future-Fit Foundation

Kate Byrne - CEO | Katapult X

Scott Broomfield - Chair of SB and Managing Director of the EPIC Fund (Moderator)

5:20 – 5:35 EST

The State of SEC Policy and Mandates

It has become abundantly clear that humankind will need an 'all-of-the-above' strategy to address climate change and other sustainability crises -- a strategy that needs to include bold transformative measures by businesses and governments alike, globally. Against that backdrop, the regulatory environment remains critically important. Join former SEC commissioner Robert Jackson for an overview of recent developments at the U.S. Securities and Exchange Commission (SEC), as well as informed guidance on likely near-future SEC moves with respect to ESG issues.

Robert Jackson - Former Commissioner | Securities and Exchange Commission

5:35 – 5:40 EST

Closing MC Remarks

A thoughtful summary of highlights and key lessons from the afternoon main-stage program, wrapping up the first day of Integrate '21.
Tuesday, November 9

How to Operationalize and Execute: Equipping CFOs and C-Suites to Advance Further on the Journey toward Integrated Regenerative Leadership

12:00 – 12:10 EST

Opening MC Remarks

This session will welcome attendees to the second day of Integrate '21 and set the stage for the morning part of the main-stage program.

Gwen Migita - Point B and Sustainable Brands

12:10 – 12:25 EST

Changing the Flow of Money: Lessons on Financing and Cost of Capital

Tom Chi is a thought leader, inventor, executive coach and investor on a mission to help humanity become 'a net positive to nature' -- with a particular focus on transformative technologies as catalysts for creating a new restorative and generative relationship to nature. In this talk, he will share up-to-date observations on what it would take to finance solutions at the appropriate scale and how to think about the cost of capital in the context of investments taking humanity closer to becoming 'a net positive to nature.'

Tom Chi - Founding Partner | One Ventures

12:30 - 12:45 EST

Exploring the Potential of 'Venture Multi Capitlal'

This presentation will show how thoughtfully and carefully integrated investment can drive multiple types of positive impact at the same time (hence, the new term 'venture multi capital'). Taking the quickly-evolving hemp and cannabis industries as context, the Regennabis team will paint a compelling picture of the types of enlightened business models that can help address a long range of SDGs (if not all of them) while providing a healthy ROI at the same time.

Geoff Trotter - Co-Founder / Chief Growth Officer | Regennabis

12:50 – 1:25 EST

EY Climate Change and Sustainability Services Panel Panel

Description is forthcoming.

Chris L Hagler, Managing Director, Climate Change and Sustainability Services, Ernst & Young

Sheffield Goodrich, Senior Manager, Climate Change and Sustainability Services, Ernst & Young

Kristin Sterling, Senior Manager, Climate Change and Sustainability Services, Ernst & Young

1:25 - 1:30 EST

Closing MC Remarks

A thoughtful summary of highlights and key lessons from the morning main-stage program, followed by a transition to breakout panels.

Gwen Migita - Point B and Sustainable Brands

1:45 - 1:50 EST

Introduction of Breakout Session

Gwen Migita - Point B and Sustainable Brands

1:50 - 2:35 EST

CFO-CSO Collaboration and Broader Integration of ESG within C-Suite Decision-Making

This session will share examples of effective partnerships between sustainability, finance and accounting functions within companies. Attendees can expect high-level guidance as well as practical tips for success in designing and executing such partnerships.

Fernando Tennenbaum - CFO | Anheuser-Busch InBev

Ezgi Barcenas - Head of Global Sustainability | Anheuser-Busch InBev

Elisabeth Nissen Eide - Head of Sustainability & Compliance | ATEA

Dr. Marcia Balisciano - Head of Corporate Responsibility | RELX

Andreas Friis - Executive Chair & Founder | S-Hub (Moderator)

2:40 – 2:50 EST

Opening MC Remarks

This session will welcome attendees back to the afternoon portion of the main-stage program and set the stage for the rest of the day.

Gwen Migita - Point B and Sustainable Brands

2:50 – 3:05 EST

Leadership in Long Term Value Creation and The Long-Term Stock Exchange

This exciting talk by The Long-Term Stock Exchange (LTSE) will argue that the leading brands of tomorrow will stand out by following the principles of stakeholder capitalism as well as specific guidance from LTSE on how to excel at long term value creation. Having recently opened for business, LTSE is positioning itself as a litmus test for real leadership on sustainability and regeneration, encouraging companies to 'walk the walk', become eligible to be listed on LTSE and thus distinguish themselves from the rest.

Michelle Greene - President Emeritus and Board Member | LTSE

3:05 - 3:25 EST

The Path to a Global Corporate Sustainability Reporting System: Updates on Convergence and Harmonization in the Reporting Landscape

Under the Value Reporting Foundation - the unifying entity produced by the merger of SASB and IIRC - the <IR> Framework and SASB Standards will remain complementary tools. The Foundation will facilitate the use of both together and thus better enable organizations to think, plan, and communicate their ability to create value over the short, medium and long term. In addition, The Value Reporting Foundation is also focused on collaborating with the IFRS Foundation, the European Commission, the U.S. SEC and other organizations in an effort to drive convergence and harmonization in the reporting landscape. Join this session to hear the latest updates and get oriented properly.

Janine Guillot - CEO | Value Reporting Foundation

3:30 - 3:45 EST

A Practical Approach to Integrated Measurement of Societal Impact as a Base for Efficient Investment Decisions

The field of impact measurement has grown and blossomed in many ways over the last several years, and yet it is still often perceived as being in an early stage of development -- with a fair share of contested concepts and methodologies, as well as a range of open questions. Be that as it may, lots of exciting work continues to advance in the spirit of 'Don't let the perfect be the enemy of the good.' In that same spirit, this talk will offer an overview of the biggest trends shaping the field currently, with a special spotlight on a particular practical approach to impact measurement that is gaining promising momentum.

Samuel Vionnet - Director and Founder | Valuing Impact

3:45 - 4:00 EST

An Accounting Model Built on Kate Raworth's "Doughnut" and Integrated into Financial Accounts

Audencia's LIFTS Accounting Model attempts to bridge financial accounting with both environmental and socio-economic metrics. By embedding the planetary limits and social foundations of Doughnut Economics, and thanks to a system of recording activities in physical flows, in parallel with audited financial accounting, it yields a holistic view of multicapital performance. Then, social and environmental ceilings (or thresholds) are compared to the actual activities of the company for a given period, resulting in an overall picture of context-based multicapital performance of the company.

Delphine Gibassier - Professor of Accounting for Sustainable Development | Audencia

4:15 - 5:00 EST

Context-Based Performance and the Future of Integrated Accounting and Reporting

Context-based (also known as threshold-based) sustainability performance is in many ways the Holy Grail of the sustainability space. Proponents would argue it is the only viable path forward, the one true way to determine whether any activity is sustainable or not. Attend this session to learn what it is, how it works, why it's so important and how it plays into any and all conversations we have had thus far at Integrate '21.

Mark McElroy - Founder and Executive Director | Center for Sustainable Organizations

Bill Baue, Senior Director | r3.0 (Redesign for Resilience & Regeneration)

5:00 - 5:10 EST

Closing Thoughts

A thoughtful summary of highlights and key lessons from the day's program.

Gwen Migita - Point B and Sustainable Brands
Wednesday, November 10

Breakout Sessions & Technology Solutions Demo-Day

12:00 – 12:45 EST

Transforming Decision-Making by Integrating Sustainability across an Organization

Finance plays a unique role in integrating sustainability across an organization and transforming decision-making. This session, organized by The Prince's Accounting for Sustainability (A4S) Project, will explore practical examples where leadership from across the finance function has delivered change and advanced sustainable business.

Brad Sparks - Executive Director | Accounting for Sustainability

Ted Nistler - Second Vice President, Treasurer | Securian Financial

Natali Ganfer - SVP, Stakeholder Sustainability Group | Moody's Corporation

Suzanne Fallender - Director, Corporate Responsibility | Intel Corporation

1:00 - 1:45 EST

Analyzing Trends and Gaps in ESG Sustainability Reporting and Assurance by the Numbers

This panel discussion will offer insights to the current reporting practices of the S&P 500 and the Russell 1000. With comparisons and contrasts of both populations, the panel will discuss best practices, potential research opportunities and the current challenges of sustainability disclosures.

Emma Chamogeorgaki, MS Accounting '21 | Gabelli School of Business, Fordham University

Amanda Bush, MS Accounting '22 | Gabelli School of Business, Fordham University

Barbara M. Porco, PhD, CPA, CFF | Associate Dean of Graduate Studies, Professor of Accounting and Taxation - Bene Merenti, Executive Director for The Center for Professional Accounting Practices | Fordham University

Timothy P. Hedley, Ph.D., CPA, CFF, CFE - Sr Advisor K2 Integrity, accounting faculty Fordham University, and author

Dennis McGowan - Vice President, Professional Practice | Center for Audit Quality

Joy Pettirossi-Poland - Consultant | Sustainable Brands

Neil Stewart - Director of Corporate Outreach | Value Reporting Foundation (Facilitator)

2:00 - 5:00 EST

Demo Sessions

Tim Wilson | One Trust

Patrick Elie | Metrio

Randall Hopkins | Nasdaq One Report

Joanna Hall | SustainChain

Mike Hogan | Insight 7
On-Demand Program
Included with a $99 INTEGRATE21 All-Access pass
Governance & Risk Management & Mitigation

Up-to-Date Guidance for Boards on Incorporating ESG into Governance

How could or would Boards change for stakeholder capitalism to have a chance of succeeding? What are the practical hallmarks of successful engagement of Boards in the process of advancing ESG agendas inside a company? What tried and tested do's and don'ts stand out? These are the questions this discussion session will address.

Paul Herman - CEO & Founder | HIP Investor

Mark Hershey - SVP & General Counsel | Armstrong World Industries

Dr. Michael Kraten Ph.D. - CPA & Chair of Accounting, Economics, & Finance Programs | Houston Baptist University

Kristin Hull - Founder and CEO | NIA Impact Capital

Evan Harvey - Global Head of Sustainability | NASDAQ (Moderator)

Leveraging the Power of Forward-Looking Governance to Promote Overall Systems Change

Governance is a powerful force that has the potential to accomplish an awful lot in many different directions -- a fantastic catalyst of positive change when set up and unleashed appropriately. This session will examine ways in which Governance functions inside companies can actively work toward much-needed systemic changes both within and far beyond company walls.

Rick Fiscina - CEO | SALT

Martin Rich - Co-Founder | Future-Fit

Phil Redman - Offering Manager | OneTrust

Helen Sahi - Director of Sustainability | Armstrong World Industries (Moderator)

Educating and Training the Integrated Business Leaders of Tomorrow

This session will aim to paint a picture of possible futures for higher education and professional training -- specifically, futures in which they adequately prepare students and professionals for the demands of integrated multicapital business leadership. No one has this quite figured out yet, but the stakes are high and it's time for academia and continuing professional education communities to think seriously about transforming accordingly.

Elisabeth Nissen Eide - Head of Sustainability and Compliance | ATEA Norway

Delphine Gibassier - Professor of Accounting for Sustainable Development | Audencia

Barbara M. Porco, PhD, CPA, CFF | Associate Dean of Graduate Studies, Professor of Accounting and Taxation - Bene Merenti, Executive Director for The Center for Professional Accounting Practices | Fordham University

Andreas Friis - Executive Chair & Founder | S-Hub (Moderator)

Research Roundtable: Examining Current and Projected Supply Chain Risks and Equipping SMEs for Success

ESG-related supply chain risks are changing and evolving in ways that, if not monitored carefully and acted upon in a timely manner, can spell big trouble for a wide range of industries. This session will outline important trends companies need to pay attention to, while also sharing guidance on engaging and collaborating with suppliers on ESG issues.

Bob Willard - Author and inaugural inductee International Society of Sustainability Professionals (ISSP) Hall of Fame in 2011 | Sustainability Advantage

Mary Adams - Founder | Smarter Companies (Moderator)

Science Based Goal Setting & Planning

The State of Sustainability Goal-Setting and Prospects for the Future

If we are to succeed in tackling the multiple global crises we are facing, we need to get serious about adopting the practice of science-based goal-setting at scale. This session will provide an update on current adoption of science-based goals, along with a number of other observations on the state of sustainability goal-setting.

Jeff Gowdy - Director of Consulting and Business Development | Sustainserv.com

Martin Rich - Co-Founder | Future Fit Foundation

Phil Redman - Offering Manager | OneTrust

Helen Sahi - Director of Sustainability | Armstrong World Industries

Dimitar Vlahov - Brand Transformation Expert | Sustainable Brands (Moderator)

Pricing Externalities to Inform Goal-Setting and Innovation

This panel sheds light on the already started future of performance measurement and its integration in decision making, reporting and company evaluation. Practitioners and Academia explain how methodologies are developed, piloted and tested in different applications and embedded in upcoming international regulation. Get inside how sustainability leaders shape the future of management accounting.

Sonja Haut - Head Strategic Measurement and Materiality | Novartis

Christian Heller - CEO | Value Balancing Alliance

Rob Zochowski - Program Director and Senior Researcher, Harvard Business School

Denise Weger - Senior Manager ESG, Strategic Initiatives | Novartis (Moderator)

Discovering The Truth Behind Greenwashed Data

Can we trust the data that corporations publish about their ESG performance levels? Should we be concerned that ESG data is often unaudited? Or that it is compiled by public relations professionals? And is prepared in a manner that is inconsistent with industry standards? Join a discussion with a panel of ESG specialists who are grappling with these very problems. Learn how they approach these concerns, and discover how they are attempting to reveal the truth behind the numbers!

Dr. Michael Kraten Ph.D. - CPA & Chair of Accounting, Economics, & Finance Programs | Houston Baptist University

Marc Rinaldi, Partner | PKF O'Connor and Davies

Boris Couteaux - VP Business and Product Development | Impak Finance

Decision Systems, Investing & Operations

Implications of Blockchain, BC, Crypto for Good, and Tokenomics

The biggest change to global finance in nearly 100 years, see how using blockchain technology in designing crypto currencies can be applied for good purposes and transparent governance. This will be a practical, strategic overview and not a technical roadmap.

Benjamin Cavalieri - CEO, Fintech

Tools for Making the Business Case and Examining Often-Overlooked Types of Value

To earn CFO or C-Suite approval and support, sustainability champions need to show how their proposed project, initiative, program or strategy will benefit the environment and/or society as well as the company. They need to engage management with a business case that shows how the proposal in question will help grow revenue, save on operational and/or human resources expenses, enhance assets' values, improve market value, and/or mitigate risks. This session brings together two world-class experts on the ROI of sustainability, each of whom has decades of experience creating and applying practical tools that help companies make the business case and unlock often-overlooked types of value.

Bob Willard - Author and inaugural inductee International Society of Sustainability Professionals (ISSP) Hall of Fame in 2011 | Sustainability Advantage

Daniel Aronson - Founder | Valutus

New Approaches to Materiality Assessments and Hot Spot Analyses

The speed with which ESG expectations change and harden into requirements for companies of nearly every industry is breath-taking. In many ways it is getting harder -- not easier -- for sustainability professionals and corporate executives to keep up. In this world, slow, narrow, non-strategic information is not just inadequate, it's the enemy of effectiveness. Unfortunately, most of today's materiality approaches aren't built for this world, which means they don't provide the needed insight and speed of updating with respect to the most material ESG issues. But there do exist approaches to materiality that can address these concerns and provide real value for companies -- join this session to find out what those approaches are and what results they are yielding at companies that are already using them.

Susan Katz - Attraction Partner | Biogen

Daniel Aronson - Founder | Valutus

Stacy Mendez - Director, Corporate Strategic Planning and ESG | Avnet

Equipping SMEs for Success

Small and medium enterprises (SMEs) are vital to the systemic transformations we are after -- not only because they collectively touch billions of people around the world, but also because many of them are essential players in global supply chains. And while most corporate sustainability frameworks and tools to date have been tailored to large publicly-traded companies, a range of promising solutions aiming to equip SMEs for ESG success are starting to appear. Join this discussion for an overview of the current situation, as well as prospects for the near future. This panel discussion will be a continuation and extension of the earlier main-stage session on the same topic.

Shina Culberson - President | Quist Valuation

Mike Hogan - Founder & CEO | Insights7

Mary Adams - Founder | Smarter Companies

Bob Willard - Author and inaugural inductee International Society of Sustainability Professionals (ISSP) Hall of Fame in 2011 | Sustainability Advantage

Regenerative Financing

Insights on Financing and the Cost of Capital for Investments in ESG Innovation

We will explore how new financing mechanisms and approaches are changing the landscape of finance, including both equity and debt, as well as lowering aggregate cost of capital through a new approach to the Capital Asset Pricing Model, lowering "beta" through a quantifiable ESG risk adjustment factor.

Scott Broomfield - Chair of SB and Managing Director of the EPIC Fund

Tom Chi - Founding Partner | One Ventures

Paul Herman - CEO & Founder | HIP Investor

The Emergence of Donor-Advised Funds as Allies to Sustainability and Regeneration Agendas

A DAF offers the opportunity to create an easy-to-establish, low-cost, flexible vehicle (for philanthropic investing as an alternative to direct giving or creating a private foundation). Through this vehicle, a stakeholder can support investment in for-profits, charities, and invest in the USA or globally, while receiving the maximum tax benefit. Learn how to set up DAFs and where and how to focus DAF investing in ESG Innovation. The session's goal is to introduce the concept of investing with a DAF sponsoring org (Legacy Global) AND an execution partner (DAFCAP) for ESG and CSR outcomes.

Melodie Durfee | The Offices and Legacy Global

David Cooper | DAF Cap

Protecting Principal Value in ESG Investing using Net Interest Margin

Learn how to protect your principal as you invest in ESG innovation through a funding strategy, employed by The EPIC Fund, known as Net Interest Margin, or NIM for short. NIM has been used for over 100 years to create multi-generational wealth transfer and can now be applied to regenerative investing.

Chris Fure - Managing Director | The Epic Fund

Implications of Big Data, Artificial Intelligence and Blockchain for ESG Investing

The biggest change to global finance in nearly 100 years, see how using blockchain technology in designing crypto currencies can be applied for good purposes and transparent governance. This will be a practical, strategic overview and not a technical roadmap. This session will host an open-ended discussion on the implications of big data, artificial intelligence and blockchain for ESG investing. Attendees will learn how these analytical tools have interacted with ESG investing to date and how experts expect these relationships to unfold over the short and medium term.

Creating Perpetual Purpose Trusts

Learn the why, what and how of Perpetual Purpose Trusts (PPT). In a PPT the beneficiary is the purpose of the business. Ownership of the company is placed into the Trust, and in doing so the business can no longer be bought and sold, hence it becomes permanently independent. And because the trust will never "exit" and the business will never be sold, there is no longer any need to expend energy and resources on providing liquidity for shareholders or finding new owners.

Topher Wilkins - CEO and Founder | Conveners.org

Integrated Reporting, IR & Advocacy

Critical Milestones in the Evolution of Assurance in Meeting the Demands of Integrated Reporting

As more companies start engaging in integrated reporting -- whether at a beginner, intermediate or advanced level -- more and more questions are asked about assurance steps taken on the way. This panel will discuss how assurance processes are evolving to meet the demands of integrated reporting, as well as the demands of sustainability reporting more broadly, and what best practices are emerging.

Evan Harvey - Global Head of Sustainability | NASDAQ

Sun McElderry - Founder and Managing Partner | ESG Evolution

Katherine Blue